Efficient and timely customer requirement
Trim International Co.,Ltd. has an Enterprising Resource Planning, ERP System, comprising an integrated system of material scheduling, production, finance, distribution and manufacturing modules to support efficient and timely customers requirements.

Storing information electronically : We use standard software for pattern design, grading and marker making to improve data management and communication.


GERBER : Accumark Pattern Design and Development is one of tools that help to increase and elevate the standards of quality
Serve manufacturers of leather and upholstered furniture with a host of automation solutions including precision, worldwide acceptance and compatibility pattern systems
Worldwide Acceptance and Compatibility Data Exchange Format
Email pattern data to business partners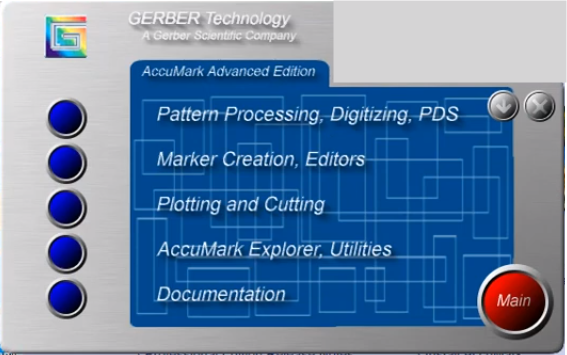 Technical Expertise : Capable of full electronic communication with Computer Aid Design abilities
Capable of full electronic communication with Computer Aid Design abilities (AutoCAD 2000 and Nesting Software)
Software conversion for AutoCAD
Quick pattern preparation and analysis with digitizer
Pattern accuracy, easy to change and fast development
Process planning and documentation based on QS 9000 / ISO 9001:2000